Table of contents:
Payments are the lifeblood of the ecommerce economy around the world and in Canada. Online firms need to make it as easy as possible for their customers to use their favourite payment methods. Many providers of payment gateway in Canada also evolve to adapt with the market trends and support online transactions perform seamlessly. Here is how PayCEC has transformed ourselves to be the best payment gateway in Canada.
Ways to accept online payment for Canadian businesses - Payment gateway in Canada
I. PayCEC payment gateway Canada is available in North America
1. Market themes
In 2019, the overall payments market in Canada reached $9.9 trillion, with 22 billion consumer and commercial transactions according to payments.ca.
Electronic payments are becoming more popular in Canada as they replace cheques and cash.
Overall, check volume and value declined by 12% and 7%, respectively, in comparison to 2018. Consumer check usage has decreased by roughly 30% in the last five years.
Cheques are still widely used in business transactions, accounting for more than 40% of total transaction value.
Cash volume has declined by 38% in the last five years, with card payments accounting for the majority of the decline.
Contactless payments are still on the rise, accounting for a third of all point-of-sale transactions.
Contactless payments grew 15 % in volume and 20 per cent in value from 2018.
Consumers are still preferring contactless debit and credit "tap" purchases over cash transactions.
As more Canadians embrace mobile wallets, the use of mobile and wearable contactless continues to expand.
EFT (Electronic Funds Transfer) remains the most valuable mode of payment, accounting for more than half of all transactions.
EFT transfers are still used for high-value transactions, as evidenced by a 6% increase in value since last year. This also indicates that paper cheques are being phased out in commercial transactions in favor of electronic alternatives.
As more people utilize pre-authorized debits (PADs) for bill payments and recurring payments, consumer use of EFT is increasing.
Credit cards have seen substantial growth at the POS, and in 2019 they overtook cash as the most popular POS payment option for the first time.
At the expense of cash and checks, online transfers have become the primary facilitators for peer-to-peer transactions.
To suit consumer and commercial payment needs, online transfer service providers continue to innovate with faster and more convenient features.
The impact of COVID-19 on Canadian payments trends.
In early 2020, the COVID-19 epidemic had a significant impact on the worldwide payments system, as millions of businesses and consumers began to change their payment habits.
The 2020 report remains focused exclusively on 2019 payments methods and trends and does not reflect any impacts of COVID-19 on payments behaviour.
2. Who should use PayCEC payment gateway in Canada?
PayCEC Payment gateway Canada is one of the top online payment gateway providers in Canada. Online business companies and ecommerce firms can integrate PayCEC payment platforms in Canada into their websites to accept digital payments directly from these sites.
PayCEC is a startup company and we understand how difficult it is when starting a business, especially online business in Canada and North America. Here are the points that show how we empathize with our merchant clients:
Is integration complicated when setting up ecommerce websites?
No, because PayCEC technical team has simplified the setting up process with an easy-to-integrate API for various shopping open sources.
Will SMEs and Startups pay more fees in terms of charged rate per transaction?
Not really, PayCEC offers clients packages tailored to their business demands. There are a variety of pricing options and your companies will find the solution that fits your expectations.
How much does it cost my business to set up a merchant account and payment gateway in Canada?
FREE. There is no setting up fee for ecommerce companies and online merchants when registering a merchant account and integration payment gateway Canada.
Does my company website need to meet any international payment compliance requirements?
No. For Small and medium sized businesses and Newbie companies, it is too difficult to adopt all compliance requirements for their websites. Nevertheless, If your company's sites partner with PayCEC regarding online payment gateway Canada, we will take care all. It means your sites do not need more certifications in payment security, we have it all for you.
Does it take too much time for my company to withdraw funds from our merchant account?
It is not as long as many clients assume. Average time for merchants to withdraw their money is from T+1 to T+7 depending on payment methods.
In a nutshell, PayCEC supports vast types of online businesses regarding size and business industry. If you are an entrepreneur who runs a small business and startups, you certainly found the right solution to accept digital payment in Canada. If you are a Scaleup firm, PayCEC is the most suitable platform for your website.
Who should use PayCEC payment gateway in Canada?
3. Why is PayCEC the best payment gateway in Canada?
Not only PayCEC understands every single case of small size companies and startups, we also go the extra mile to exceed client's expectations and facilitate their online business go frictionless and grow dramatically. Below ideas describe why PayCEC is one of the award winning payment gateway providers in Canada.
Multiple currencies acceptance and payout
Even if your business is situated in Canada or targets Canadian customers, you are still able to accept payments from other countries where online customers can pay in their local currency. PayCEC helps merchants to convert into Canadian dollars or even they can choose to withdraw in USD or EUR or GBP payouts.
Strong customer authentication and security
Customer information safety determines how successful your online business is. To help our merchants earn trust from customers and manage cost effectively by reducing chargeback rate.
Your customers name it, PayCEC has it
PayCEC payment gateway Canada offers a variety of digital payment methods from credit/debit cards such as Visa/ Mastercard/ American Express to Paypal checkout or bank transfer and cryptocurrency payment with more than 20 popular coins.
Pay only one fee for multiple domains of global entities
If your Canada business has other branches in the US, the UK, the EU and other nations which have the same website address but different country code in terms of url, you only pay maintenance fee for one site. In this case, your Canada website url is the mentioned one, the other country codes get free access.
PayCEC is a global payment service provider, we have worldwide offices in Europe, Singapore, California US and British Columbia Canada. Clients are able to reach us any time via your preferred contact channels namely hotline +44 2032 864370 or live chat menu on our website. For those who get used to communicating via social chat, we are also available on WhatsApp, Viber, Telegram and Skype. You can also leave a message via [email protected], our team will respond to you promptly.
Why is PayCEC the best payment gateway in Canada?
4. Outstanding features
Let's see if our unique selling points can persuade clients to rethink and make decisions.
Cryptocurrency to Fiat currency acceptance
As we mentioned above, your customers are free to choose what payment method they prefer to check out in more than 20 crypto coins. And don't worry about that because we support payout in Fiat currency (EUR/USD/GBP/CAD) in real time and there is no risk of volatility for merchants.
Premium package ( Incorporation & Banking account support - Marketplace platform )
If you are interested in doing business in Canada with various supportive policies from the government, we can help you in establishing company consultancy, which bank is the best option for your company to open a business account and we even facilitate an online store on our marketplace platform.
PayCEC outstanding features
II. Integration guideline for payment platforms in Canada
To integrate an online payment gateway Canada into your ecommerce website, you need to have a merchant account to manage transactions, streamline chargeback rate and refund amount or analyze customer payment behaviour and business movement.
1. Register for a merchant account
Step 1: Enter Information
Sign up with PayCEC team by click to button below
Sign up
Step 2: Document Submission
Prepare your company profile including:
Company website
Business information
Business activities
Step 3: Integration Support
Our Relationship Manager will contact you and support you in processing and integrate your merchant account
Step 4: Go live
Use full features of our payment service on Dashboard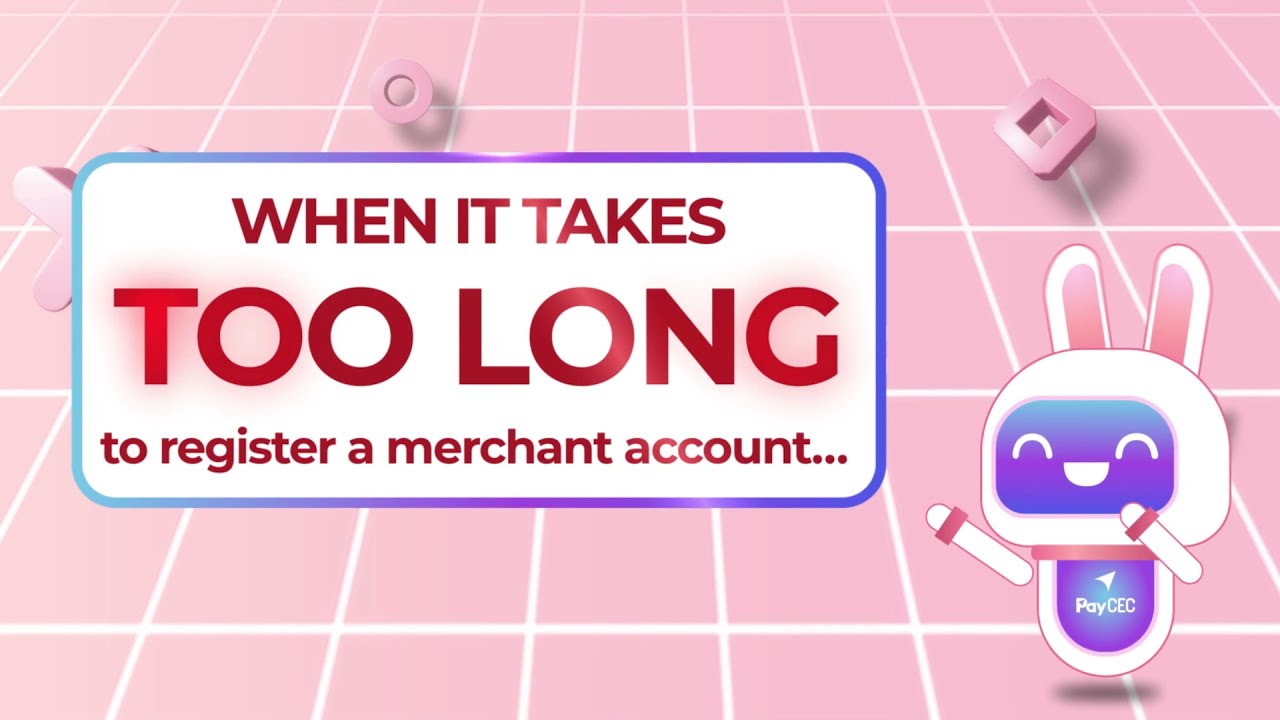 2. What type of shopping cart are you using?
The most popular shopping cart in Canada is Wordpress open source. There are many online companies that prefer to build their website on Woocommerce due to it's free of charge services.
If your online business is developed on Woocommerce open source, here is the step by step of integration for your backend team.
Integration payment gateway on Woocommerce
Another widely used open source is OpenCart. PayCEC payment gateway Canada is also available on this open source website.
Integration payment gateway on OpenCart
For those building their website of WHMCS open source, you can refer to the link below.
Integration payment gateway on WHMCS
III. PayCEC facilitates international business and globalization
PayCEC was born with the mission of making the e-commerce environment become more vibrant and lively. We take effort toward the globalization goal and support Startups and SMEs leverage ecommerce and online business to reach global scales.
By this vision, we can help Canadians expand their business to overseas markets right from their home nation by accepting international transactions. On the other hand, international investment companies can access the chances of approaching Canadian consumers.
Below points are top 3 unique selling advantages of PayCEC international payment gateway providers in Canada:
1. Payment providers in Canada for international groups of companies with multiple websites for multiple markets
2. Open new online business entity in Canada with PayCEC
3. Canadian companies scale up online business to Europe and APAC countries
Scale up international business with online payment gateway Canada
Don't forget to follow us on social media channels for the latest update news and trends. We discuss and share diverse topics regarding ecommerce, business, operation, marketing trends, management or even investment opportunities and environment which benefit your business.
Check it out!
Read more:
About us
PayCEC was established in response to the growing need of businesses to accept online payments more quickly and easily. In the new media era, our payment flow has evolved to work seamlessly and effectively across all platforms and devices. We pride ourselves on combining superior technology with first-class customer service.
PayCEC is a truly global payments platform that not only allows customers to get paid but also withdraws funds to their Business accounts in various currencies.
We have created an open and secure payments ecosystem that people and businesses choose to securely transact with each other online and on mobile devices.
PayCEC Team