Table of contents:
We may be so familiar with Visa cards, but when it comes to setting up an online e-commerce website, businesses still know less about the operation of Visa payment gateway especially the online Visa card payment. The article will give you more essential information about Visa card payment gateway with the 08 typical questions that most new online merchants ask. Although the information is all about technical aspects, it is really worth it for readers. Let's check out!
08 Questions all businesses should know about online payment gateway for Visa card.
1. What is the Visa card payment gateway?
A Visa card payment gateway is a type of software that sends Visa payment card transaction data from a payment portal, such as an e-commerce website, to a bank's processor, as well as authorization answers from credit/debit card issuing institutions to the payment portal. It usually makes it easier for banks to communicate. In deep, the Visa payment gateway is a merchant service which is provided by payment service providers to help online merchants acquire online visa card payment from their online consumers at e-commerce websites.
The transfer of information between a virtual payment portal (such as a website, mobile phone, or interactive voice response service) and the front end processor or acquiring bank is facilitated by a Visa online payment gateway.
The Visa payment gateway is often a web server to which a merchant's website is connected; it is not directly involved in the money transfer. A Visa online payment gateway is a system that connects many acquiring banks and payment systems into one.
What is the Visa card payment gateway?
2. Who is the Visa payment processor? - Processing online Visa card payment
Online Visa card payment is a type of card-not-present payment. These online transactions are captured by an acquirer (Visa online payment gateway) and then be submitted to the card Association (Visa network) after being transmitted in the Visa payment processor.
Visa payment processor is also a payment service provider. They are in charge of scanning, encryption and authorization of shopper's Visa card credentials which are submitted on the payment gateway platform and then the processor transmits these payment information to the VisaNet.
2.1. The Visa Payments Processing APIs
Visa company International has developed APIs for Visa payment gateway integration that enables payment players including acquirers, acquirer processors, and approved merchants sponsored by a participating acquirer to process card-not-present payments (Online Visa card payments) through a direct interface to Visa's global payment system.
Clients are not required to submit clearing batches since the Visa Payments Processing APIs enable a streamlined processing model with a lightweight interface.
2.2. The APIs enable Visa payment processor in:
3. How long does an online Visa card payment take to process?
The online Visa card payment occurs in a few seconds after the consumer submits his or her Visa card information on the merchant website at checkout step. Why does it happen at a robust speed?
It is because online Visa card payments are electronic transactions. The process may include a variety of stages but every contributor in this circle acts and streamlines all payment data in the electrical environment, as a result, the speed of electrons is obviously lighting fast.
4. The 08 most important questions you should know about Visa online payment gateway
Visa payment gateway charges - Visa payment gateway fees - Things you should know.
4.1. Are there various rates or fees for different types of Visa cards (online Visa card payment)?
There are different types of charges for Online card payment if a customer pays with other card brands (Non-Visa) namely Mastercard or American Express or Discovery, JCB etc.
However, if you define the difference in terms of card functions such as: Credit vs Debit, Personal card vs Business card, and so on, there is no various rates for different types of Visa cards.
4.2. Do you charge a separate fee for your gateway? (Visa payment gateway fees)
Processors frequently charge a separate fee for their payment gateway, which is normally charged per transaction. There are 2 types of charges for every standard transaction: fix amount + % of transaction value . For more details on fees and charges, you can refer to the link below. Fees at PayCEC
4.3. Do I get any of the upfront fees back when I refund a transaction? (Visa payment gateway charges)
For return transactions, most credit card processors keep all of the costs and will almost certainly charge an extra fee to complete the refund. As a result, every time a customer returns something, you risk losing money. Make sure you understand how this procedure works because it will influence your return policy. Many shops avoid this expenditure by offering store credit instead of a refund for returned items.
4.4. What are the contract terms and are there early termination fees? (Visa payment gateway charges)
Normally payment service providers do not require clients to sign any contract, the process of onboarding is very simple. Merchants only need to register on a provider's website and start integrating the payment gateway into their ecommerce platform.
However, the processor also imposes an agreement of one year of usage at the registration stage. If you aim to close the merchant account early, you might pay early termination or cancellation fees as part of the agreement.
4.5. What fees do you charge each month? (Visa payment gateway fees)
Merchants will pay a monthly maintenance fee for their merchant accounts. The fee is varied depending on the options of payment methods. Monthly maintenance fee is a fixed amount which covers the 24/7 and ongoing customer service as well as account operation management.
4.6. Is there a monthly processing minimum or fee? (Visa payment gateway charges)
At PayCEC, merchants will not pay for any minimum fee if your monthly transaction volume falls below a certain amount. This type of requirement is subject to change from time to time, so please check the updated price at paycec.com.
4.7. Is there a limit on how much I can process?
PayCEC complies with international AML regulations and KYC guidelines, as a result, we also impose limits for transaction volume. To mitigate the risk of transaction for our merchant as well as consumers, the limit for every transaction that we applied is less than USD 5000. For some special transactions that merchants and customers can provide legitimate supporting documentation, the limit can be up to USD 10,000.
4.8. What type of support is offered?
PayCEC puts customer service is at the heart of everything. Merchants are taken care of from onboarding to setting up and ongoing maintenance. Clients can reach the service team in the way they prefer namely Hotline: +44 2032 864370, email: [email protected], Live chat on website or your personal relationship manager contact.
5. Visa payment gateway integration
The steps to integrate Visa payment gateway are not really complicated as many non-tech-savvy people assumed. Your companies do not need a professional development team to handle the Visa payment gateway website integration. Nowadays, these installations seem to be easier with Open source APIs. All you need to do is follow simple steps below:
How To Set Up a
Merchant Account?
You can easily set up a merchant account by following steps below.
Sign up with PayCEC team by click to button below
Prepare your company profile including:
- Company website
- Business information
- Business activities
Our Relationship Manager will contact you and support you in processing and integrate your merchant account
Use fully features of our payment service on Dashboard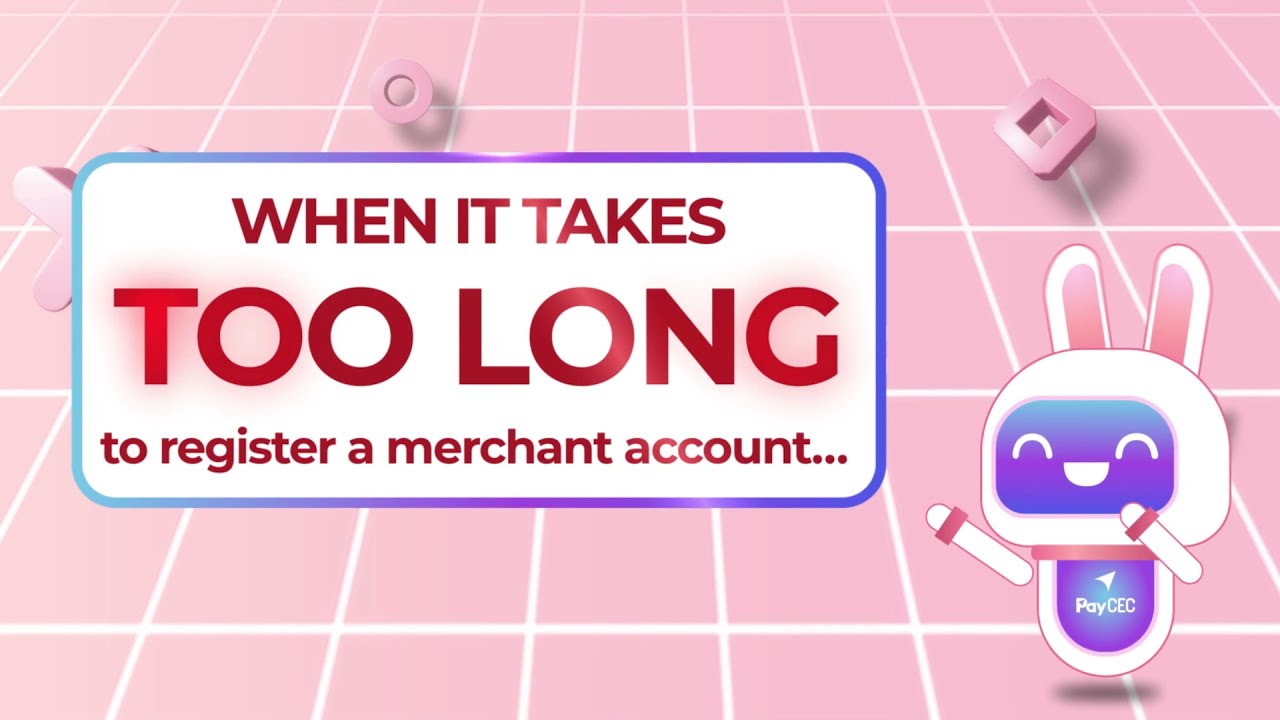 Read more:
About us
PayCEC was established in response to the growing need of businesses to accept online payments more quickly and easily. In the new media era, our payment flow has evolved to work seamlessly and effectively across all platforms and devices. We pride ourselves on combining superior technology with first-class customer service.
PayCEC is a truly global payments platform that not only allows customers to get paid but also withdraws funds to their Business accounts in various currencies.
We have created an open and secure payments ecosystem that people and businesses choose to securely transact with each other online and on mobile devices.
PayCEC Team